Senior Living Suites at Country View Living provides a perfect combination of independence and convenience. With a separate entrance that opens from the building's semicircular drive, you will have easy access to the living area and your apartment entry. Apartments feature walk-in closets, kitchenettes, living rooms, and ADA accessible bathrooms. In Senior Living Suites, you can maintain your independence, with assistance available for meals, medication management, and weekly housekeeping and laundry services. Each apartment opens to large living areas that can be used for hosting a large group of family and friends.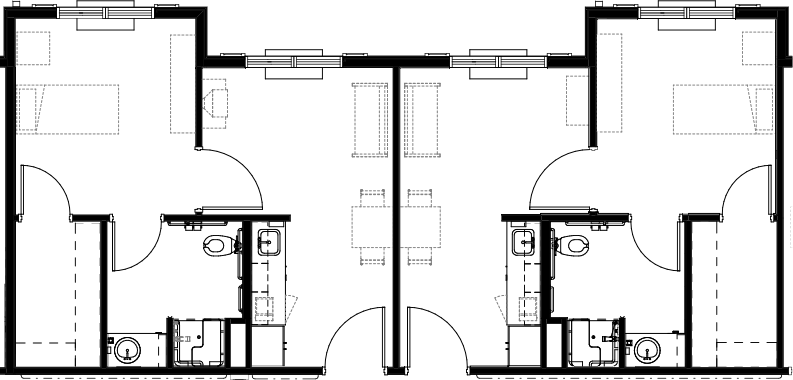 SENIOR LIVING SUITES FLOORPLAN
Senior Living Suites accommodations will allow you to concentrate on the things that matter, with conveniences available that make life easier.
Individual temperature controls for each apartment
Kitchenettes with microwave and small refrigerator
Separate common area with fireplace
Fitness center with senior-friendly equipment
A pub where you can visit and watch movies, sports, and your favorite shows
Weekly housekeeping and laundry
On-site programs such as educational classes, book clubs, and musical events
Medication monitoring and management
Personal care assistance from qualified care attendants
Transportation to local medical appointments
Group outings to special events within the Castro County area