Exceptional Care from a Dedicated Team
As we grow older, health challenges can isolate us and decrease our ability to do the things we enjoy. At Country View Living, our Long-term Living program gives you the extra help you need. Your family can rest assured that you are offered support and assistance to keep you active and enjoying life.
As a resident at Country View Living's Long-term Living, you will have a personalized care plan built around your specific needs and preferences. In both our private and semi-private accommodations, you will find comfortable furnishings, around-the-clock care, and help with the activities of daily living.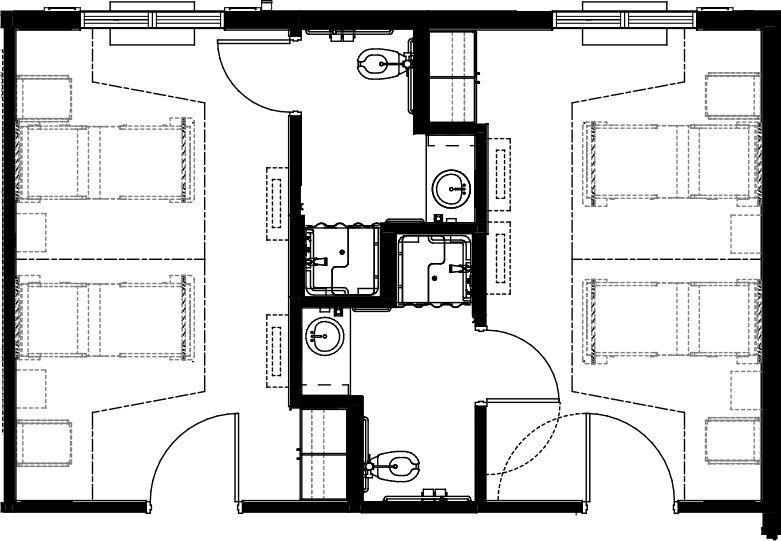 LONG-TERM CARE SEMI-PRIVATE FLOORPLAN
LONG-TERM CARE PRIVATE FLOORPLAN
Long-term Living provides you with the support and care you need.
On-site rehabilitation gym supported by local Castro County Healthcare therapists through Welch Rehab
In-house medical services provided by local physicians at our on-site exam room
Comprehensive individualized care plan that ensures all aspects of care are met
On-site recreation programs such as art activities, music, and exercise
A large living area that opens to a secured, covered patio
Family events and special celebrations
Salt Water Aquarium – In our East Wing we have a Salt Water Aquarium that our resident's and guest can enjoy.
Aviary – In our Long-term Living private rooms section, there is an Aviary with multiple finches that residents and guest can enjoy.